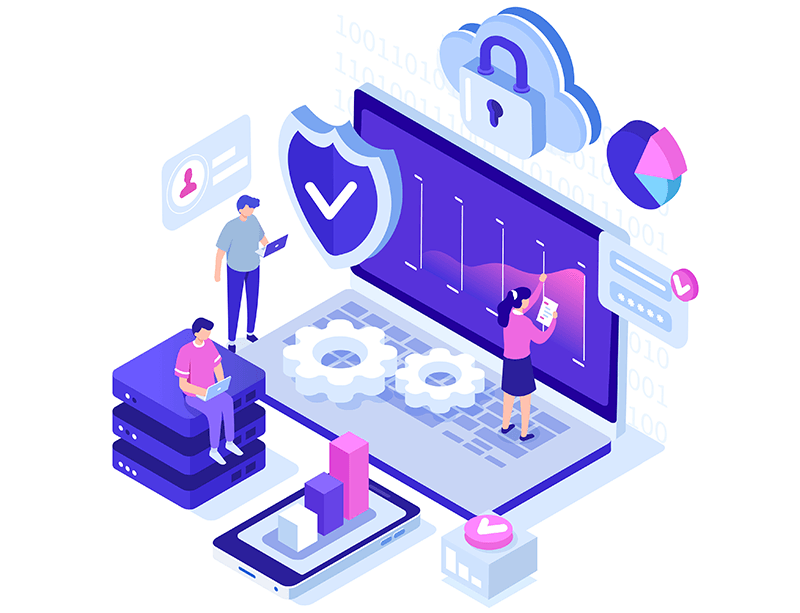 Web Application Development
We build bespoke web applications, products and platforms to meet the requirements of your SME business or new venture.
We follow industry best practices to create solutions that follow clear web standards.
WEB SYSTEMS DEVELOPMENT COMPANY
We design and build innovative, engaging, and secure web applications, tailored to your specific requirements and needs.
The Web Development Process
Apart from passionate and experienced software engineers, a whole lot more goes into the development and launch of a successful web application.
Understanding Your Vision
Having a clear understanding of your short-term and long-term vision helps us make better technical decisions for your project.
Minimum Viable Product
To potentially avoid lengthy and ultimately unnecessary work, we review your product roadmap, establish the vital features of your project, implement a Minimum Viable Product (MVP), and then incorporate stakeholder feedback into the product's future versions.
User-Centric Web Design
A well designed web system should be intuitive and straightforward to use. Our design approach involves more than just aesthetics - it's about leaving a lasting impression on your users.
Security & Data Protection
Security and data privacy and protection are vital parts of a successfull web application and need to be consideret from the very beginning. We ensure that your project starts with an early risk assessment and defined objectives.
Scalability
Your application's success depends largely on its ability to adapt and manage increased demand. That is why we focus on building scalable systems that grow with your business.
Maintenance & Support
Adhering to good software development and documentation practices helps us ensure that your web application is cost-effective to maintain and expand for the long term.